ZOTAC Cup Masters: StarCraft Remastered Launch Event
Project Summary
Client: ZOTAC USA
Deliverables: Full Event Production Package for Zotac Cup StarCraft: Remastered Tournament, Staff, Broadcast Package, Creative
Outcome: Broadcast highlights and clips posted to social media and amassed 3 million+ views. Livestreamed from Newegg Studio to Twitch.tv, Panda.tv and YouTube Live silmutaneously.
Featured Talent: Sean 'Day[9]' Plott, Dan 'Artosis' Stemkoski, Nick 'Tasteless' Plott and Geoff 'iNcontroL' Robinson.

Overview
The ZOTAC CUP MASTERS STARCRAFT® Grand Finals is the grand stage where 6 ZOTAC CUP online qualifiers from America/South America face the ultimate test to determine who will be crowned Champion at Newegg Studios Los Angeles, California.
The event was livestreamed to both twitch.tv and panda.tv with over 3 million overall impressions.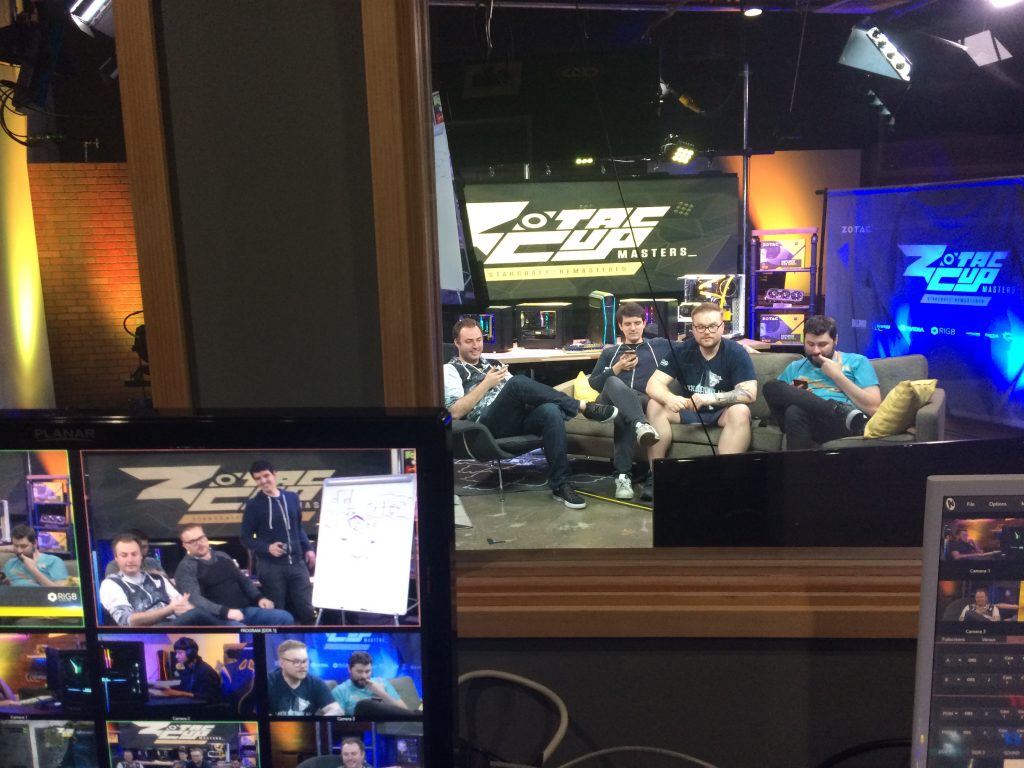 ZOTAC CUP Masters Two-Day Starcraft 2 Remastered Exhibition and Tournament Event