Season 2: Cloud9 & CLG
We recently began production on the weekly show Chasing the Cup Season 2 for Machinima, 6 episodes in 7 weeks following two professional league of legends teams Counter Logic Gaming and Cloud9 on their journeys in the LCS playoffs in the leadup to Worlds.
The workflow and turnaround time on this show are extremely tight but we're confident that the season will have some great moments and compelling storylines. Machinima has given us almost unlimited access to the teams and access to their resources and we're very excited for the premiere tonight at 10 PM PST.
Following tonight's premiere each episode will be streamed Fridays on twitch.tv/machinima and on the VOD's will be on youtube.com/machinimaVS
Follow the action on twitter with hashtag #CTCS2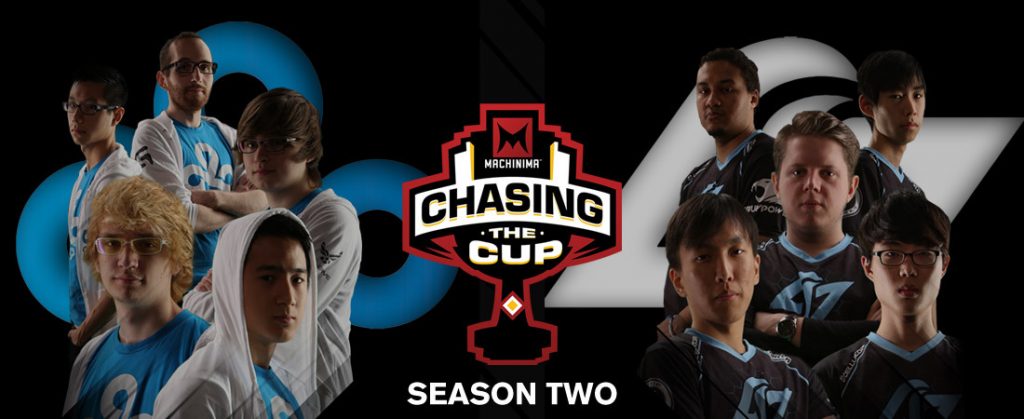 Season 2 Full Episodes
Episode 1 "Worlds Apart"
Episode 2 "Finding Balance"
Episode 3 "Close Quarters"
Episode 4 "Stopped Short"
Episode 5 "Defeated"
Episode 6 "Make it Count"
For more about Chasing the Cup Season 2 visit our Works Page